HARDBEAT PROMOTION …
… ist das Promotionteam für Rock, Alternative und Elektro in Deutschland. HARDBEAT PROMOTION erreicht über DJ-, Presse-, Online-, Event- und Streetpromotion die gesamte Szene-Community.
DJ PROMOTION
Aus einem Pool von 600 aktiven Hardbeat DJs (Rock, Alternative Music, Electro, etc.) werden ausgesuchte DJs inklusive aller relevanten DAC Tipper je nach musikalischer Ausrichtung des Produktes bemustert.
PRESSE PROMOTION
Hardbeat Promotion wird rechtzeitig vor VÖ vom Auftraggeber mit einer noch zu bestimmenden Anzahl von CDs, Photos, Sound-/Videofiles versorgt.
Cav.R feat. Casey Desmond - "Struck"
(30.11.2021) / Label: Danse Macabre
"Struck is what we consider to be the silver lining from a time when both Casey and I were going through the loss of friends. For me, Struck became a reminder to always live life as fully as I can on my own terms because it is fleeting and fragile. Casey was able to direct the energy of her own loss in a positive way through her heart wrenching lyrics. I am grateful that her performance complimented my production beautifully and we were able to come together and transmute our experiences into this collaboration."
J:dead feat. Teknovore - "Tearing Me Apart"
(29.11.2021) / Label: Infacted Recordings
"Teknovore" ist ein neues mysteriöses Electro-Tribal-Projekt aus Griechenland. Die erste Single "Tearing Me Apart" hat sich mit Jay Taylor aka "J:dead" gleich einen grandiosen Gastsänger gesichert und einen echten Ohrwurm produziert. Anspieltipp für den Club ist der extrem treibende "Ruined Conflict Remix". "Teknovore" veröffentlichen im Januar das Debütalbum "The Theseus Paradox" auf Infacted Recordings.
R.U.I.N. feat Richard Pustina - "We deny love"
(29.11.2021) / Label: Alternative
R.U.I.N. feat Richard Pustina sind ein in Wien ansässiges Musikprojekt. Die beiden Musiker Michael Ruin und Richard Pustina veröffentlichen mit dem Song - We Deny Love - ihr drittes Werk.
Ihre Inspiration liegt für gewöhnlich in der Luft und läßt sich daher auch nicht auf einen Stil reduzieren. Nach nächtelangen Streitereien entsteht immer wieder magisches.
Produziert von Rick Rad
Utopiae - "Praha"
(29.11.2021) / Label: Phantomnoise Records
Praha, die zweite Single aus dem kommenden Album "Ostblock Boheme" (Frühjahr 2022). Garniert wird die folknoiristische Darkpop Nummer des Chemnitzer Projekts UTOPIAE mit etlichen Club Remixen.
UTOPIAE ist die aktuelle Essenz des Musikers Konrad Schubert. Changierend zwischen den Verwandten Folk Noir und Post-Electronica wird wohldossiert hier und da aus dem reichen Schatz der Popmusik geschöpft und zu einer individuellen Melange verwoben, die keine Utopie bleibt.
Es ist Schuberts intimstes Projekt nach Jahren vielfältiger Band Erfahrungen u.a. beim Goethes Erben Schwesterprojekt Fetisch:Mensch oder der Avantgarde Black Metal Band Semen Datura.
Schubert will sich gar nicht seine Einflüsse verleugnen. Singer Songwriter, Folk, Neo- Folk, Wave. Geupdated wie guter Pop oder gereift wie guter Wein - aus neuen Schläuchen mit einer schwarzen Schleife.
Erzählt wird die ewige Geschichte zwischen Liebe, Lust, Verlust. Die Einzigartigkeit solcher Momente verdienen immer wieder die richtigen Worte. Das Einfangen von Momenten, gegossen in Musik und Text.
Die Lust ohne Scheuklappen zu experimentieren zeigt sich auch in der Entscheidung cluborientierte Remixe von Freunden und Kollegen anfertigen zu lassen.
Bekannte und unbekannte Namen stehen gleichberechtigt zusammen und machen Lust auf mehr. Antonio Passacantill betreibt in Berlin das WolvesInSound Studio und ist zusammen mit Daniella Grimm das Electro Duo Earnest And Without You. Moderner Indie Electro Pop dem man die Hauptstadt durchaus anhört. Daniella Grimm spielt auch Violine auf dem kommenden UTOPIAE Album.
Xotox ist vor allem mit harten Elektro-Industrial bekannt geworden, viele seiner aktuellen Produktion und Sideprojects schlagen sanftere Töne an. Bei seinem Praha- Remix kommen entsprechend beide Welten des Andreas Davids zum Einsatz. Unverkennbar der reife Xotox. Italien seit je her ein Dancemusic Talente Land. Valerio Lundini aka Layman Alpha vom Black Tape Studio aus Rom verpackt Praha in ein 80iger Wave Electro Gewand. Valerio ist sonst auch bei der Wave Formation Kardia und beim Thrash Electro Trio Bikini Death Race aktiv. Nochmal einen Gang höher schalten wir beim Phil J Remix. Der Producer von Steinkind ist ein Garant für clubtaugliche Remixe, die beim Goth, beim EBMer und selbst beim Gabber im Blouson ein Grinsen erzeugen und das Tanzbein locker machen.
Principe Valiente - "Porcelain"
(25.11.2021) / Label: Metropolis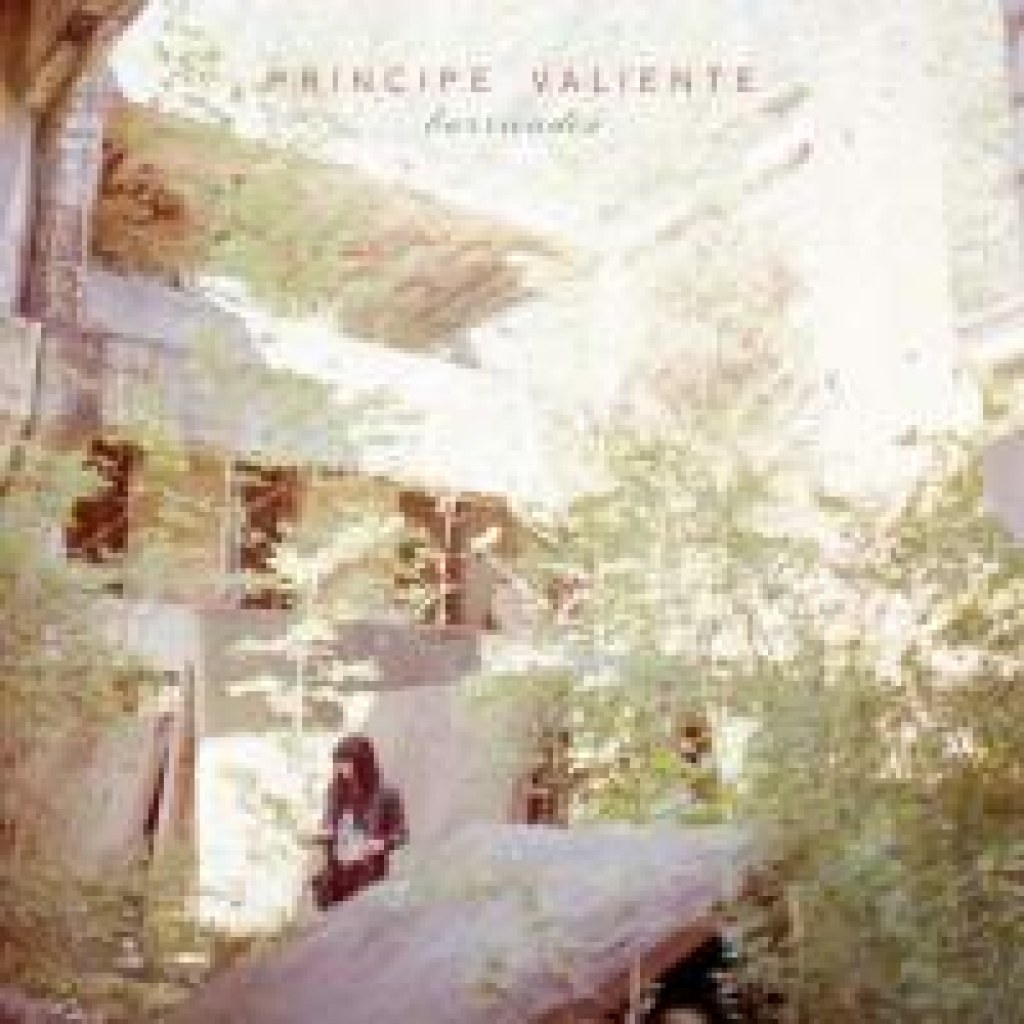 Principe Valiente releases new single Porcelain from forthcoming album Barricades Four years after the acclaimed album Oceans, the Swedish post punksters Principe Valiente are back with a new single and a new album. Porcelain will be released in December, followed by the album Barricades in March 2022. If you have ever visited the world of Principe Valiente, the ten songs on the new album Barricades will feel pleasantly familiar. The dramatic soundscape rises like a fairytale forest around the singer Fernando Honorato's warm and unassailable voice. It's all in there, the beautiful melodies, the post punk energy and the cinematic drama. At the same time, it is the quartet's most intimate album to date. On Barricades, the songs have grown out of melodies and chords rather than guitar riffs. Lyrically, Honorato has been seeking new paths. In the dark and sometimes desperate tone, there is always a streak of hope. "I haven't had the same need to express desperation and frustration this time. Now I wanted to try to sing more sensitive ", Honorato says. Barricades is an album deeply affected by the Corona pandemic. Most of the songs have been recorded from home with the members recording their individual contributions alone. This has given the album a special, almost thoughtful, atmosphere. "I've had more time to reflect freely both in terms of lyrics and recording, I've been able to try different ways. In the end, I knew exactly what I was doing with the vocals", says Honorato. If the band has previously been something of a solo project for him, this time all four members – Honorato, guitarist Jimmy Ottosson, keyboardist Rebecka Johansson and drummer Joakim Janthe have all contributed to the album. "There are more ideas coming together now. Everyone has added their different perspectives to the songs and it's much more of a collaboration together with Jimmy during the song writing", says Honorato. On Barricades, the band's first album on American label Metropolis Records, Principe Valiente shows its full breadth as a band, from the epic ballad Porcelain to the power and sorrow of "I am you" These two songs also happen to be the album's first two singles. "I am you is the most intense song we have ever done", says Honorato. As the world now reopens after almost two years of pandemic, Principe Valiente is ready to face it. "Our records never turn out the way we imagine them when we start working, but I'm very happy with Barricades. It feels like it's the best album we've done so far", says Honorato. Porcelain will be released 3 December 2021, followed by I am you in mid-January. The album Barricades will be released in March 2022.
Webseite