HARDBEAT PROMOTION …
… ist das Promotionteam für Rock, Alternative und Elektro in Deutschland. HARDBEAT PROMOTION erreicht über DJ-, Presse-, Online-, Event- und Streetpromotion die gesamte Szene-Community.
DJ PROMOTION
Aus einem Pool von 600 aktiven Hardbeat DJs (Rock, Alternative Music, Electro, etc.) werden ausgesuchte DJs inklusive aller relevanten DAC Tipper je nach musikalischer Ausrichtung des Produktes bemustert.
PRESSE PROMOTION
Hardbeat Promotion wird rechtzeitig vor VÖ vom Auftraggeber mit einer noch zu bestimmenden Anzahl von CDs, Photos, Sound-/Videofiles versorgt.
Holygram - "Modern Cults"
(12.11.2018) / Label: Oblivion
Front Line Assembly - "Eye on you"
(03.11.2018) / Label: Metropolis
Cryo - "Sanitarium"
(02.11.2018) / Label: Progress Productions
Cryo has for sure grown to become one of the biggest names in EBM/Electronic scene coming from Sweden. After several shows at all big festivals Wave Gotik Treffen, Amphi Festival, NCN Festival, Electronic Winter, E-Tropolis, Campus Noir Festival and many more they earlier this year released the first single "Control" taken from their upcoming album. "Control" was top 10 on the DAC-Charts in Germany for 8 weeks and climbed top 5 on the GEWC Charts and the release almost totally sold out within weeks. With "Sanitarium" they are ready to totally blow away the dancefloors. It's a straight forward, hard EBM smasher still holding on to the specific Cryo-sound which has made them popular all over the world. Remixes from Neuroticfish, Sebastian Komor, XOTOX, Rotersand and SPARK! among others. For sure one of the strongest EBM tracks to be unleashed 2018. This release is limited worldwide to 500 copies worldwide. No repress will be made!
Webseite
Videoclip
Facebook
The Bellwether Syndicate - "Republik"
(02.11.2018) / Label: Sett Records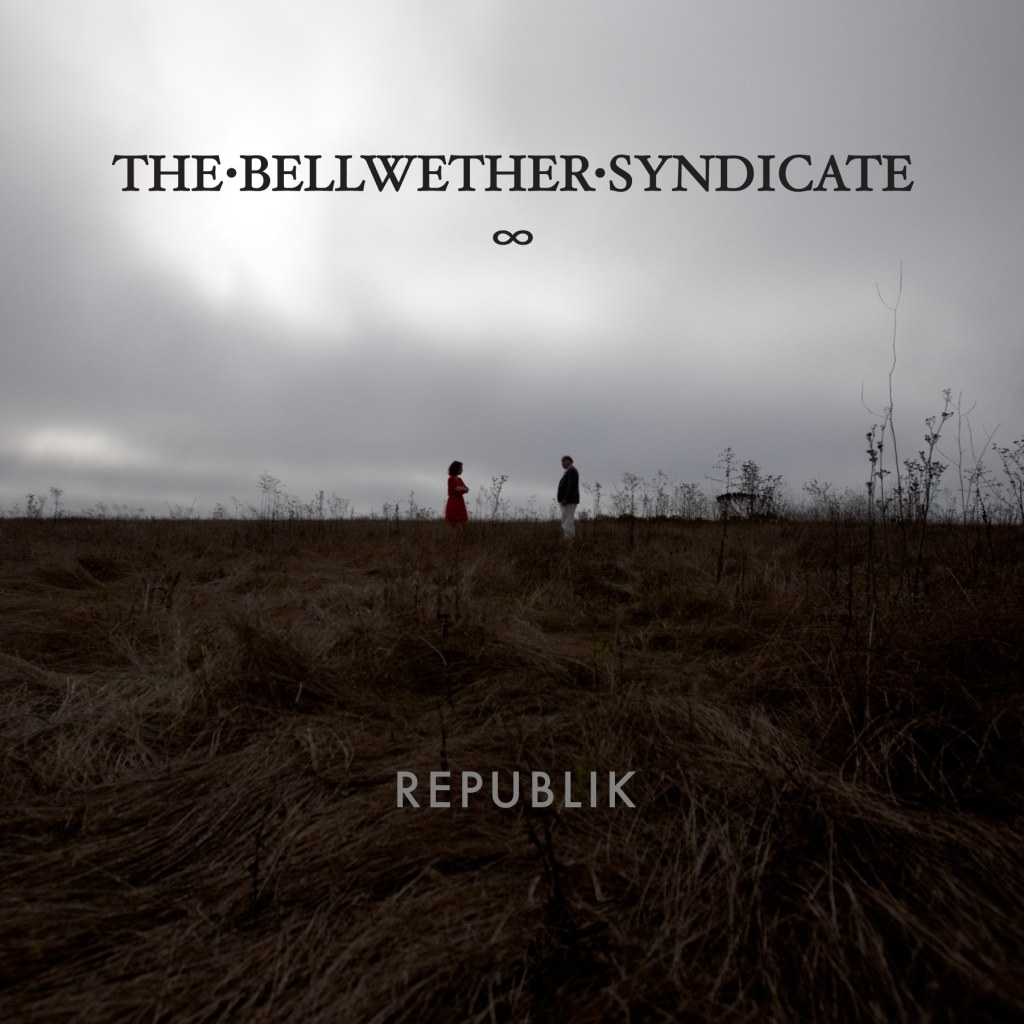 Chicago post-punks THE BELLWETHER SYNDICATE present 'Republik', the first single off their long-awaited full-length LP, due out in early 2019. The single will be a digital-only release via Chicago's Sett Records, on November 2. This is the band's first release of new music since their debut EP, 2013's The Night Watch. Produced by William Faith and Chad Blinman, the two being long time collaborators on many projects together spanning more than two decades, the single was recorded by Faith at Chicago's Zone Zero Studio, and mixed by Blinman at Boston's The Eye Socket. The sonic imagery is made visible by the evocative and lush photography and art direction of Clovis IV. THE BELLWETHER SYNDICATE Republik (single) Sett Records 2 November 2018 Formed in 2012, THE BELLWETHER SYNDICATE is fronted by veteran artist William Faith (vocals/guitars), and Sarah Rose Faith (vocals/guitars). While the studio recordings are made by William and Sarah alone, the live lineup includes Paul Sin (bass) and Philly Peroxide (keyboards/percussion). The band have always sought to color outside of prescribed genre lines, endeavoring to push past the boundaries of style into something substantial and vital. Released in 2013, The Night Watch EP was supported by a string of dates both domestic and abroad, culminating in the band delivering a celebrated performance at Germany's storied Wave-Gotik-Treffen festival. 'Republik' is an alluring piece of glam noir, fusing a raw, swing groove with William's crooned vocal, itself a lyrical lamentation of the erosion of communication between people in this troubled era, while Sarah's liquid guitars gently sweeten the delivery before the song gives way to an instantlymemorable, anthemic chorus, bursting with glam rock guitar and tribal drums, as the timely lyric compels us to "wake up" and turn back from the precipice while there's still time… As of November 2, the 'Republik' single will be available digitally via Bandcamp, and everywhere else shortly thereafter. THE BELLWETHER SYNDICATE will be touring the US/Canada this month with darkwave pioneers Clan Of Xymox, with extensive North American and European tours plans to follow the release of the full-length album in early 2019.
Webseite
Videoclip
Facebook
Randolph's Grin - "Vampire Mode"
(02.11.2018) / Label: 2808-MGMT
THE GRIN IS BACK Randolph's Grin return with their first single ,,Vampire" of their Halloween themed EP "Vampire Mode". After their successful European summer tour, the band finished up with the recording of 5 new tracks at the Hamburg, Germany based Chameleon Studios, once again with Chris Harms and Benny Lawrenz. The first track of the E.P., "VAMPIRE" will be appropriately released on Halloween 2018 - the 31st of October - follwed by the full E.P. on the 16th of November. Singer Adelheid "Heidi" Winkler's family, originally from Salzburg, Austria, immigrate to the United States early in Heidis live. Heidi grows up bilanugal in Detroit, Michigan, where she meets the young and eager Robert Andrew Bowman, who plans to start his own band after he has left several industrial and electronic bands of the Detroit music scene. The two hit it off musically instantly and Randolph's Grin is born. The band release their debut album "Melt" in 1997 on "Metropolis" and the Germany based label "Out Of Line" catches interest and releases the single "Indulgence". After the release of their E.P. "Details", the band goes on a hiatus, during which Robert moves to Los Angeles to follow his career as producer and songwriter while Heidi moves back to Salzburg. In 2015 – the two decide to reunite and release their first music in almost 15 years. "Dragon Road" - mixed and produced by John Fryer (Nine Inch Nails, Depeche Mode), gets released as download only, worldwide via 2808/Rough Trade. The band tours Europe together with German NDH band "Unzucht" and UK based alternative band "Darkhaus". In 2017 the album "Intent", produced by Chris Harms & Benny Lawrenz (Lord Of The Lost) which is named as the "surprise album of the year" and featured in the top albums of the year list of the German "Sonic Seducer Magazin", gets released and is followed with an extensive touring summer 2018 in Europe again which sees the band co-headline the Finnish "Lumous-Festival" and headline the Estonian "Pandeviere- Festival" as well as a show on the German "Wave Gotik Treffen", Europe's biggest Gothic and electronic music festival. Hard hitting beats, hip shaking melodies and lyrics that go straight into goosebumps territory, show a band in the form of their life.
Webseite
Videoclip
Facebook