HARDBEAT PROMOTION …
… ist das Promotionteam für Rock, Alternative und Elektro in Deutschland. HARDBEAT PROMOTION erreicht über DJ-, Presse-, Online-, Event- und Streetpromotion die gesamte Szene-Community.
DJ PROMOTION
Aus einem Pool von 600 aktiven Hardbeat DJs (Rock, Alternative Music, Electro, etc.) werden ausgesuchte DJs inklusive aller relevanten DAC Tipper je nach musikalischer Ausrichtung des Produktes bemustert.
PRESSE PROMOTION
Hardbeat Promotion wird rechtzeitig vor VÖ vom Auftraggeber mit einer noch zu bestimmenden Anzahl von CDs, Photos, Sound-/Videofiles versorgt.
Whispering Sons - "Heat"
(09.06.2021) / Label: PIAS
The new song follows the recent release of album closers, "Satantango" and "Surgery", which were announced alongside the news of the band's forthcoming album. The band also released a ltd. edition 7" of their earlier single "Surface" last month, which sold out of all 500 copies in less than 15 hours, as well as earning plaudits from a vast array of publications. "Several Others" marks Whispering Sons first full-length release since their 2018 debut "Image", which saw them garner early support at press and radio as well as tallying up millions of streams for their dark and unique blend of experimental and frenetic post-punk. Similarly, prior to lockdown, their infamously ferocious live shows had also seen them begin to firmly cement themselves as a must-see live band playing alongside the likes of The Murder Capital, Patti Smith, The Soft Moon and Croatian Amor. Although it's coming up to a year since they last played a gig – they were the support for Editors on their European tour at the beginning of 2020 – the band haven't forgotten their power as performers. "Live, we try to be direct, and we wanted to translate it to this record. That's why it's a lot drier, more punchy, more in your face," Kobe says. Along with the record, they'll be releasing each single along with a corresponding live session, to be compiled and released as a live film along with the record which features visuals that centre on a recurring image of a woman dancing and slowly transforming into something inhuman, eventually leading to destruction and purification. The new material sees the band distil the ferocious post-punk aesthetics from which their sound first emerged and pushes them to the absolute limit. The tracks toy with the delicate balance between moments of fragility and their capability for relentless and driving intensity, experimenting at the point in which no wave, industrial and avant-punk converge. The anxious and propulsive instrumentation is eerily abstracted, whilst Fenne Kuppens' words, inject that extra central tension and darkness. Having retreated to the Ardennes last summer to work on the new material, the band took the strongest parts of their earlier work and refined them even further with a strong focus on their greatest strength – sheer, unpretentious intensity. Whispering Sons have constantly outstripped their own expectations. With every momentous step forward that they take, they redraw the boundaries of what they consider possible then duly go beyond them yet again.
Facebook
Orange Sector feat. Armageddon Dildos - "War of the Religions"
(09.06.2021) / Label: Infacted Recordings
Orange Sector meets Armageddon Dildos, Uwe Lanka meets Martin Bodewell, zwei Urgesteine der deutschen Electronic Body Music Bewegung veröffentlichen gemeinsam eine Single.
Facebook
DV8R - IO
(09.06.2021) / Label: Infacted Recordings
Das aus Seattle (USA) stammende Trio "DV8R" meldet sich, knapp drei Jahre nach dem Debütalbum "Zero Hour" mit einem 10 Song umfassenden neuen EP zurück. Die physische Variante (CD) erscheint im stylischen Gatefold-Eco-Pak und ist auf 200 Exemplare weltweit limitiert. Neben den sechs neuen Songs beinhaltet die CD auch vier extrem gelungene Neuinterpretation von Künstlern wir Siva Six, ES23, Funker Vogt und Grendel. "IO", so der Name des neuen Mini-Albums, klingt sehr modern, dabei immer düster, brachial und bedrohlich. Harter Electro Stoff für die Tanzfläche, wie man ihn lange nicht gehört hat. Anschnallen, es wird laut!
Facebook
Seasurfer - "Pretend"
(09.06.2021) / Label: Reptile Music
Following the great success of SEASURFER's "Zombies" the 3rd album of the Hamburg-based dream pop duo will see a subsequent LP release in August 2021 via Reptile Music (Distribution: Cargo Records). The limited vinyl edition comes up with 12 tracks incl. the singles "SOS", "Lovers Breakdown, "Venusberg" and a previously unreleased mix of "Too Wild". Pre-order has started now.
https://reptilemusic.bandcamp.com/album/seasurfer-zombies-vinyl-album-edition
Still available is the limited Double CD edition which exclusively contains the mini-album "The Dreampop Days" feat. Elena Alice Fossi (Kirlian Camera).
https://reptilemusic.bandcamp.com/album/seasurfer-zombies-double-album
To celebrate the upcoming vinyl release SEASURFER are presenting another video from "Zombies". The clip for the song "Pretend" was edited by French artist JH Rochereuil (who already directed the stunning video for the lead single "SOS").
https://www.youtube.com/watch?v=OunEUfs4rKU
Songstress Apolonia explains: "It's one of my favourites. Humans 'pretend' all the time – sometimes unconsciously, sometimes not. Playing make-belief, behaving one way, yet feeling the opposite. In relationships, in politics for imaginary excitement or simply survival. There was something hypnotic about Dirk's first instrumental version that caught me immediately, so the words shot straight out of me. I love when that happens: when the music, the lyrics and later the visuals become one. The video director JH Rochereuil also understood the atmosphere of the song perfectly."
Facebook
Third Realm - "Morbid Attitude (Club EP)"
(09.06.2021) / Label: Morbid Attitude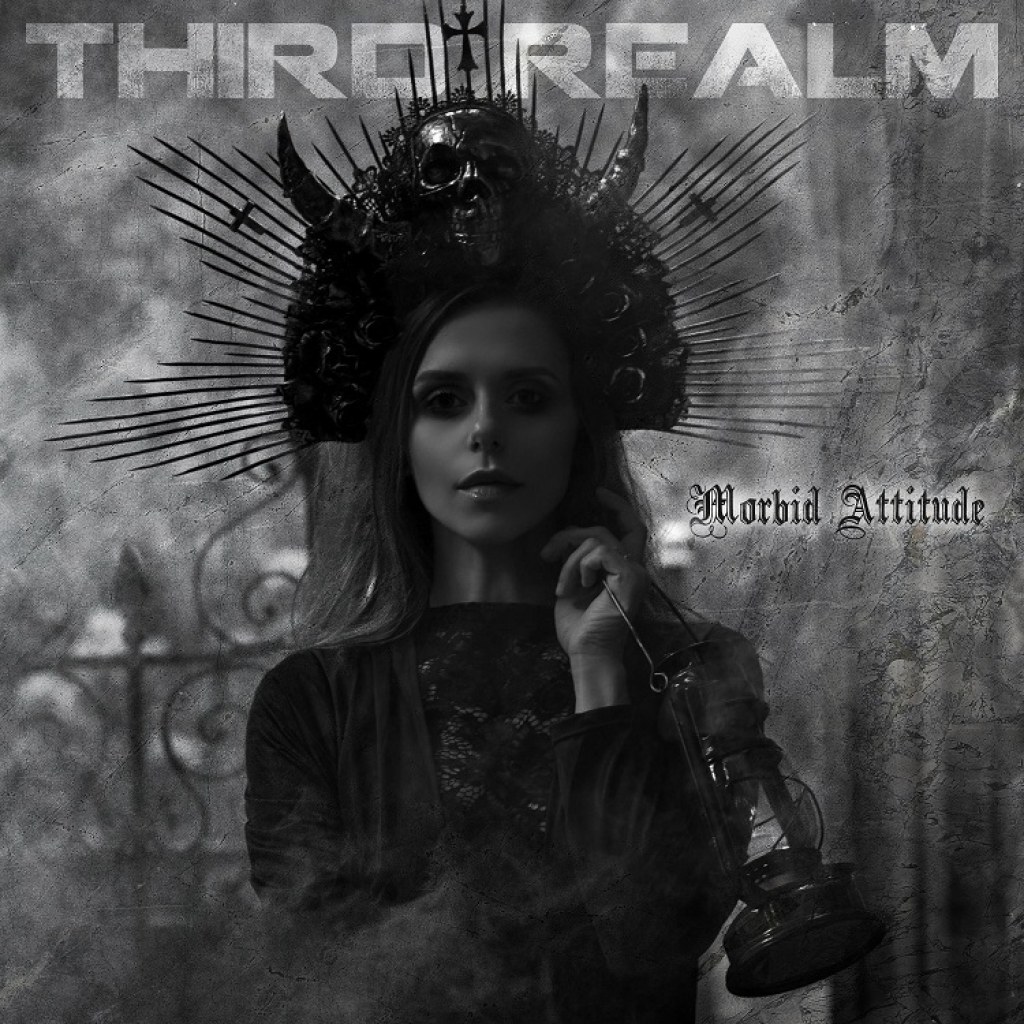 Third Realm is an eclectic project founded in 2000 by Nathan Reiner of Buffalo, New York. Reiner applies a unique production approach, resulting in a diverse array of sound. Fusing elements of Alternative, Dark Wave, Industrial, and Synthpop music; Reiner finds himself to be somewhat of an outcast that never truly fits in; yet finds solace in the freedom of creation. Third Realm has received international recognition through club/radio play, film placement, high profile compilation appearances, and has shared the stage with some notable bands such as 3teeth, Hanzel Und Gretyl, Aesthetic Perfection, Psyclon Nine, Dawn of Ashes, Empathy Test and more!
Webseite